With a refusal to give up, and a heart that pushes her forward, Misty Rosas continues to be a growing force in the LA music scene. As "Paper House" thrives landing in the top 10 of a few Spotify Playlists, Misty Rosas is working on her sophomore album, playing shows locally, and gearing up to open for Air Supply on their next world tour. So world, be on the lookout because Misty Rosas is coming!
"Work In Progress"
Released on 12/21/21. One week later, Misty's original song, "Tell Me" was #1 on Spotify!
"This EP is like being in the front row at one of my live shows! It is intimate and acoustic. We recorded 5 songs in one day! I really hope you enjoy it! The last song on the EP I chose specifically for the fans... to say THANK YOU!" ~ Misty xo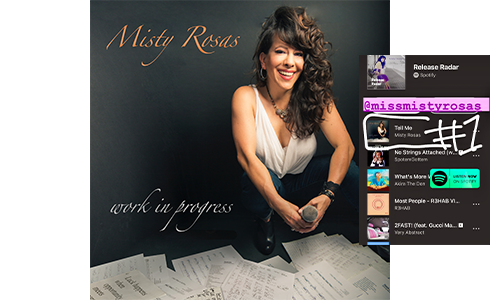 Apple Music  |  iTunes  |  Amazon Music  |  Spotify
Just in time for Christmas! Misty's brand new single, "THANK YOU"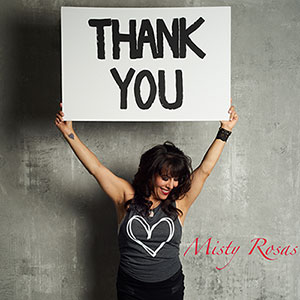 Apple Music  |  iTunes  |  YouTube  |  Spotify